Design Services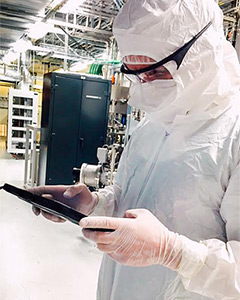 MDC Systems approach to project design starts with an analysis of client operational requirements. This allows for a design that addresses the facility functional requirements while encompassing current and future operational desires for the client. Design considerations include:
Structured Design Requirements: Identification of code and ordinance requirements for the system function.
Operational Requirements: Determination of the client's operational requirements for operational interfaces reports and alarms.
System Failure Analysis: A formal study of requirements for system operation under typical failure scenarios including component failure or malfunction, power failure, and communication failure. Determination of system redundancy or backup operations requirements.
Design execution: Prepare design package for internal and external reviews and approvals. Design Packages Are Compliant with Local Jurisdictions and Include:

Cover Page Showing the Facility Location, Name of Facility, General Notes, Symbols and Legends.
Facility Layout Showing Area of Work including the Sensors, Controllers, and Alarm Notification Devices.
System Functional Matrix indicating sensor ID, alarm levels, and output activations.
Block diagram showing the flow of the systems connected devices.
Wire diagram showing the connection points and wire schedule to be used.
Specification sheets for the planned hardware to be installed.
Load Calculations indicating the systems capabilities limitations.
Our design drawings are developed and reviewed by our in-house Engineer with 25 years' experience and his PE in Control Systems, ensuring your system meets code and client requirements.
HMI and GUI development
We specialize in computer interface systems called Human Machine Interface (HMI) and/or Graphic User Interface (GUI). We develop interfaces by using 25 years of experience allowing us to understand what clients need in the event of an alarm in order to respond effectively to meet the facility process needs. This is achieved by using the combination of tools such as; trend charts, top view location layouts, status color coding, and event logs. We can also provide remote view and control of the system using the internet and send out text messages and/or e-mails describing the alarm activated. We have developed a platform which allows us to bring in architectural backgrounds of the facility and incorporate the drawings into the HMI. This allows for a better understanding of the exact location of the device causing the alarm, and the area it is located. Interface access and ease of use are important to response personnel allowing them to access the event from a safe place to view the HMI to best understand the conditions they are responding to.
We'll help determine which detection method is best suited for your needs. You can view our list of options here.
Permitting
MDC Systems has current business licenses in most of the cities located in Santa Clara, San Mateo and Alameda Counties and has extensive knowledge of the permit process, and the specific information required for faster approvals. Permitting services include the following:
Completion and submittal of the Permit Application.
Delivering multiple set design drawing packages prepared and wet Stamped by our in-house Professional Engineer to local jurisdiction for review and approval.
Submittal of specification sheets for equipment shown/specified in the system drawings.
Addressing plan check comments, in order to achieve permit approval for Sign-off.
Third party testing and certification for permit sign-off/approval.
System Logic Programming
MDC Systems provides programming of controllers, programmable logic controllers (PLC), computer based logic systems and computer interface systems commonly called HMI (Human Machine Interface) or GUI (Graphic User Interface). We take the following steps when providing these services:
Review of the I/O functional matrix to determine the programming requirements and develop the software to meet the requirements shown in the matrix.
Program controllers, PLC's and other systems to perform the functions described in the matrix at the alarm levels listed.
Provide HMI development using the current architectural facility layout, displaying the information on a computer interface that is easily understood and located in safe area away from the event in order to establish a response to the event.
We quality test upon commissioning and annually test our systems to ensure they work as designed and commissioned.
Our matrixes and programming changes are tracked by revision and owed by the client when finished with the contractual agreement. This means you own the system the software the passwords which allow you to contract with whoever you wish.
We develop and submit O&M Manuals for all of the installed devices to our client for maintenance record keeping.
Provide training on the HMI to in-house responders in order to ensure emergency response personnel know how to plan their response.
System Integration Services
MDC Systems provides services to integrate multiple control systems platforms and components. This allows MDC systems to utilize the most cost efficient and design appropriate manufacturers' equipment and interface all of the system to the clients' platform.
Gas Sensor Component selection. Analysis of available technologies and presentation of applicable technologies to meet client needs.
Gas Controller selection. Analysis and recommendations for most effective solution to the interface to the control and alarming systems.
Programmable Controller interfaces. MDC Systems has experience in programming and configuration for most manufacturers of PLCs. These include Allen Bradley, GE Fanuc, Siemens, and Automation Direct.
FMS / BMS interfaces. Gas controller information interfacing into most building/facility management systems including Siemens, Honeywell , FireLite, Silent Knight, Pyrotronics, ALC, Delta, Wonderware and, simplicity.
MDC Systems will integrate the gas detection and monitoring system with the clients Fire Alarm and building/facility management systems (BMS/FMS). Call us today for a consultation!